Front: 19x10.5 -10 with 5 inch lip
Rear: 19x13 -38 with 7 inch lip
Tires: Nitto NeoGen 235/35 and 275/35
Leon Hardiritt Waffe...one of the most sought after wheels around for VIP builds. True 3 piece, mint condition. Custom powder coated gold lips, powder coated clear faces.  Tires driven on less than 200 miles.  Still have nubs!  No crazy wear patterns or feathering.
$2700 without tires. $3200 with tires. No trades.  Located in Seattle.  Buyer pays shipping or picks up.
More pictures of each wheel.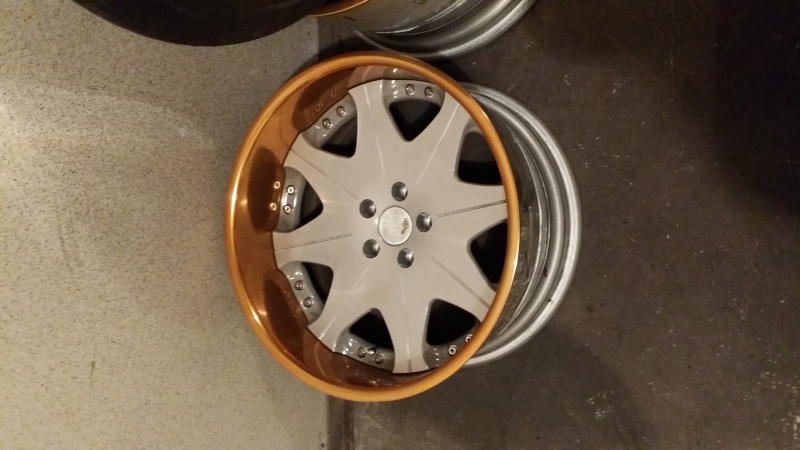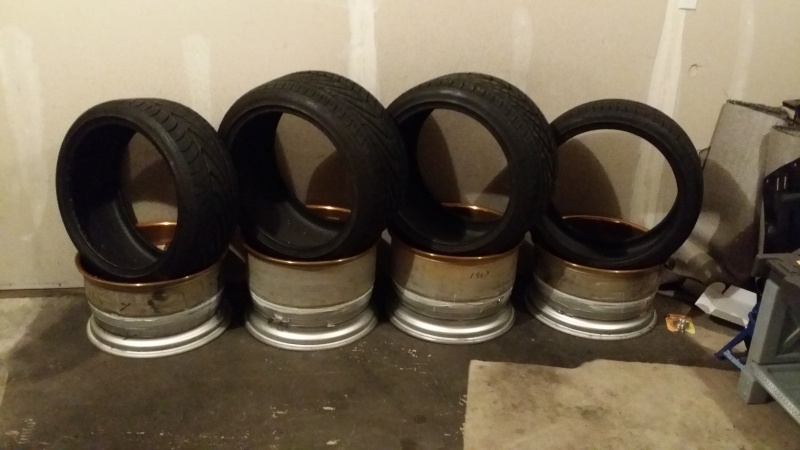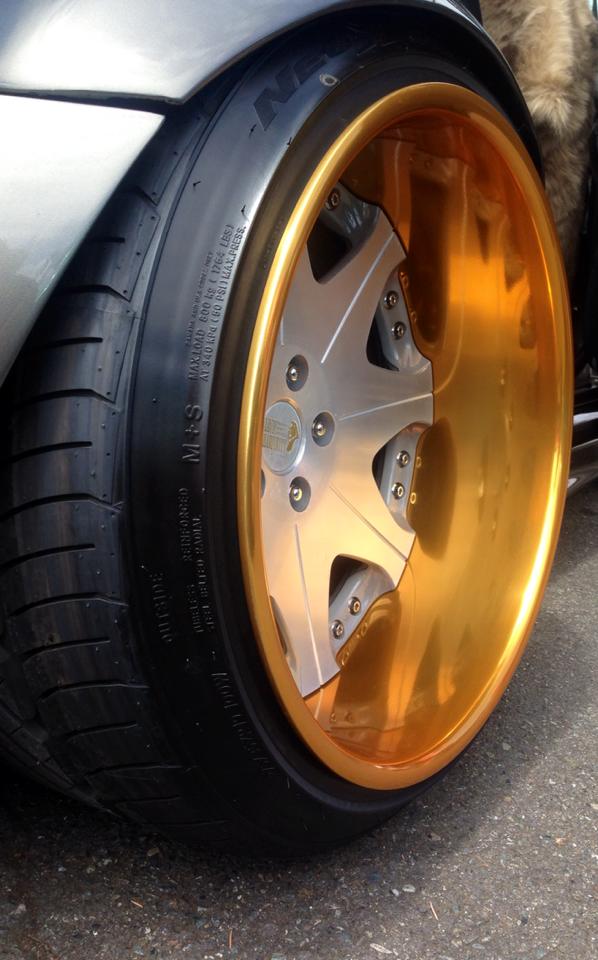 Edited for pictures...will add more upon request
More pictures of each wheel.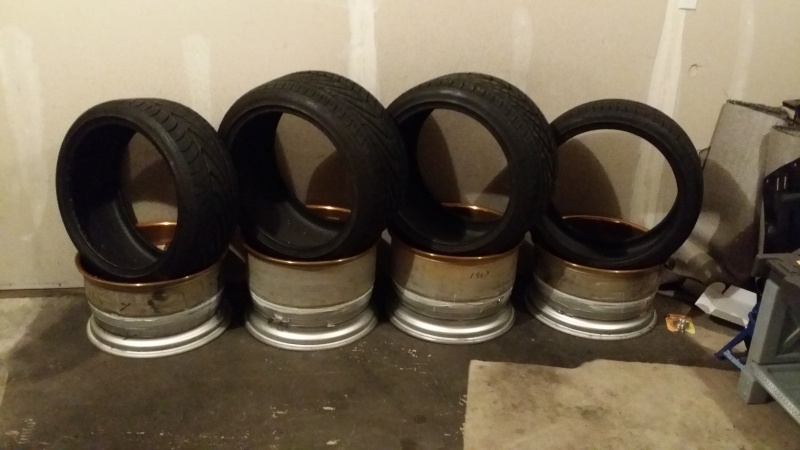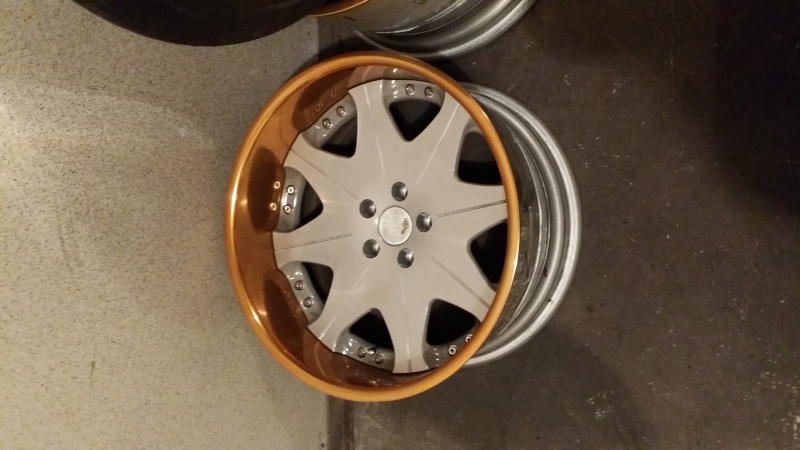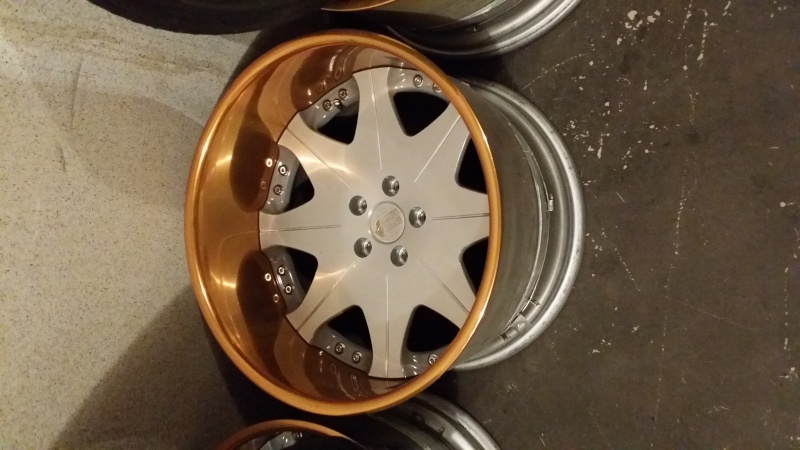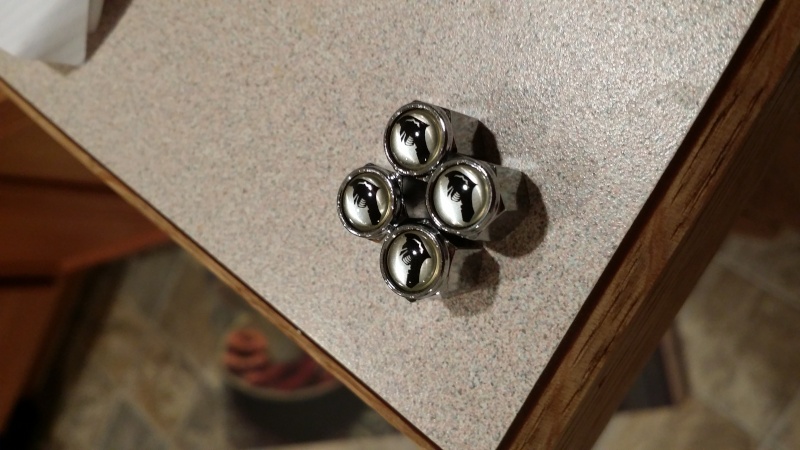 Last edited by leonwaffe on November 28th 2014, 9:15 am; edited 2 times in total