I have a set of 19x9.5 +22 Volk CE28 (square setup, not staggered) forged wheels that I took off of my Evo X. Bolt pattern is 5x114.3
The 19's are discontinued now. No damage to the wheels or curb marks. Maybe MINOR scratches from normal use. I would probably rate them a 9.5/10...no tires included, only wheels.
$2500 plus paypal fees and shipping. Will entertain reasonable offers.
Email me, kspruell39@hotmail.com if interested or PM me. More pictures available for serious buyers.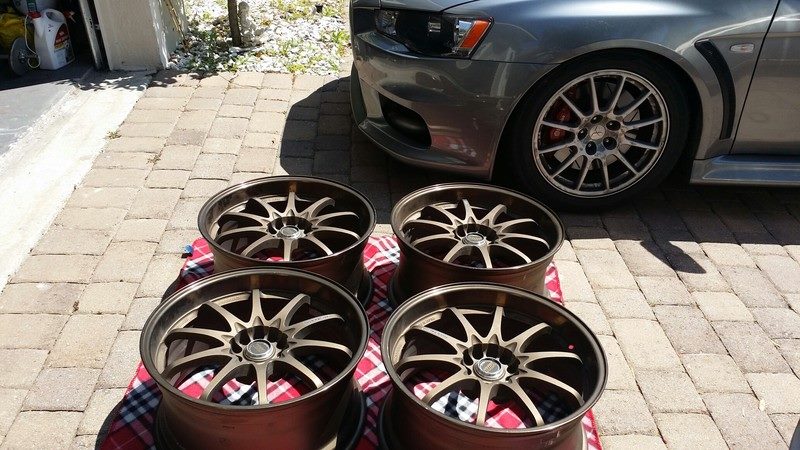 Last edited by gotwheels on January 22nd 2015, 9:02 pm; edited 1 time in total